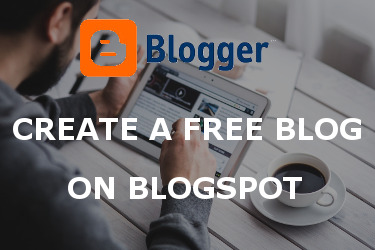 A beginner can create a free blog on Blogspot Blogger Platform. You can learn blogging techniques without spending a penny on hosting.
The platform is completely free where you can get free hosting and free analytics tool. These tools can help you to create your unbranded blog.
If you want to develop your branded blog you must use self-hosted WordPress blog. Buy your own domain and get best hosting to start your own business with an online presence.
But if you don't want to make any investment, then Blogger is the best blogging platform to create a free blog. Learn some blogging techniques first with the Blogger Blogspot platform. Write some engaging content with the Blogspot and see if you can become a good blogger.
After you earned some good blogging techniques you can start a self-hosted website for your blog or business.
What is the difference between Blogger and Blogspot
Both Blogger and Blogspot are the product of Google. Blogger is a website where you create a blog, develop and publish your blog post while Blogspot is a free domain service.
Create a free blog post on blogger, you are actually creating a subdomain on Blogspot. Your website may be, for example, yourdomain.blogspot.com.
You have to use both Blogger and Blogspot to create a free blog in this blogging platform.
How to Sign Up with Blogger blogging platform to create a free blog
step1
Go to Blogger.com and click on the 'create your Blog' button to create a free blog. You have to log in using your Gmail account. If you already have a Gmail account, you can log in to it and create a free blog easily. However, if you don't have a Google account, you need to create one. A Gmail account is required to create a free blog on Blogspot.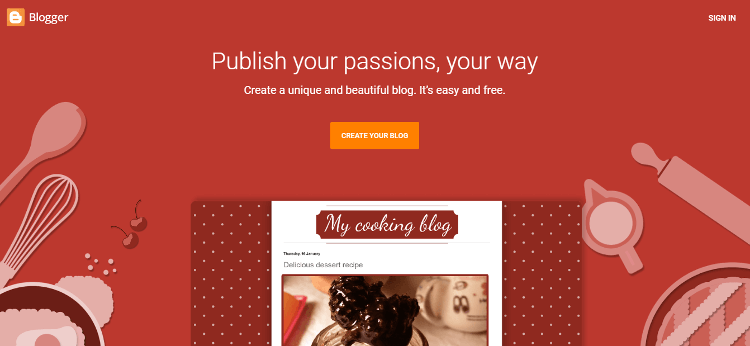 After you log in to your Gmail account, you will be asked to make this your default Google plus profile or you are limited to blogger.com profile. My recommendation is to select that you want to make it default for Google plus profile.
step2
Choose your Blogspot domain name and theme
A Blogspot domain name is the main appearance of your blog online. So, choose a name best suits to your brand. The domain name should be relevant to your topic to which you are going to launch your blog post.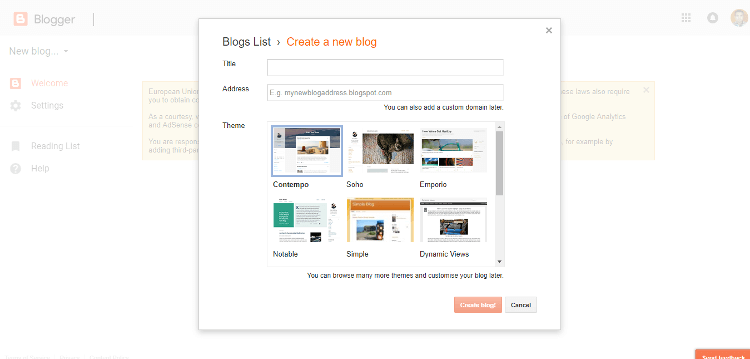 Now choose a theme you like more. A theme should be attractive and match to your niche. The best theme is a free template you can select from the template list. After you have selected the theme name, you can click the 'create blog' button to complete your blog creation process.
How to start creating your new blog posts at Blogger.com
Create your first Blog posts
After you create a free blog, you can start publishing your new blog posts.
Your first blog posts should be more useful for the readers to give them a reason to come to your blog. By doing this, you can increase your returning customers from the starting stage.
If your first blog post doesn't contain useful contents, you may lose your visitors and no one come again. In that condition, your blog may not gain some traffic or revenue.
So let's start creating your first blog post.

Click on the 'New Post' button, this will take you to the blogger editor where you can write your content, insert links and images. If you are an HTML coder and have some knowledge of HTML, you can also put HTML codes in the text editor.
Optimize your first Blog posts
Now, before you put some content, it's important to get the useful title for the post. The title is the most important part of your blog post. It can decide your searching criteria in the different search engines. If your title has some useful keywords that people search every time on Google, you will get the click for this. But if you don't put any keyword, you will leave your blog post without any readers.

So, decide the best title for your article, including all the keywords you think will be useful for searching.
After you have decided the best title for your article, you can start writing article content. The post content part should also contain the keyword variations that people might be searching each time they use any search engine. Think about yourself as a user of search engine and find out what are the keywords you can search for this topic. Include those keywords.
Publish your first Blog posts
Preview the post by clicking the 'Preview button'. This will display the preview of your post. Check each preview and make your posts most attractive for the readers.

Now, If you have done with all the above writing post rules, you can click the 'publish' button to publish your very first blog post.
Now,
After you think, you can finalize the post, click the 'Publish' button.
Monetize your Blogspot blog with Google Adsense
After you create a free blog and created so many posts with some good search traffic, you can now use Google Adsense to earn some money from your Blogger Blogspot blog. Apply for the Adsense approval process, but before you apply, you have to check whether you are eligible to apply for the process.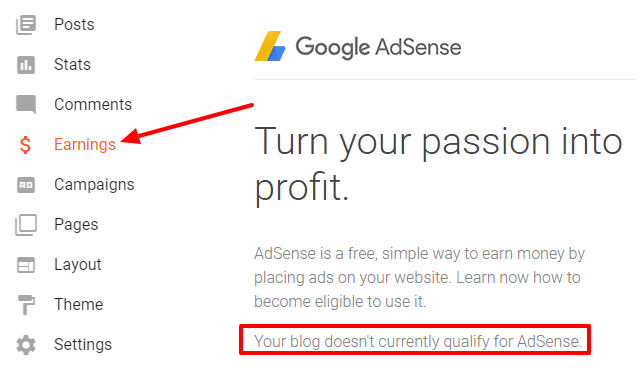 You need to check whether you are qualified for the Adsense approval directly from your dashboard.
To check this, Go to Blogger dashboard and click 'Earning' menu option. Here, you can check whether you are eligible for applying and get approval from Adsense or not.
In the image, you can find out this, currently, it's showing 'your blog doesn't currently qualify for Adsense'.
Create a blog is the first thing to start a blogging journey. However, after you have created some engaging content and get some necessary search traffic you can be successfully eligible and get Adsense approval.
Conclusion
I started my blogging journey with my self-hosted blog – Tutorialdeep. But I think to start a free blog is the best way for beginners to learn and start their blogging journey. In this way, you can learn some blogging technical things like Content Management System, Plugin, Themes, and SEO.
These techniques provide the best experience to start your own personal blog. After this, you can make your own branded blog and get more potential and control over your blog.
You will get the best online reputation in the starting days of your self-hosted blogging and make money with your own blog.
You must read:
Hope, this guide helpful to you to create a blog. If you want some help. you can email at [email protected].
Feel free to comment below for any query. I reply fast on my social media profiles of facebook and twitter, so you can use that too.
Do you have any Blogspot blog? Comment below