Best accounting software provides many features a business professional need. Perform financial operations with the best accounting software to suit your business. you require the best features of the accounting system to save time.
Whether you are a business owner or freelancer, there are many accounting software available online. The top business performers using the top accounting software with the best features.
Disclosure: At Tutorialdeep, we believe in transparency for our users. In this blog, there are some referral links. If you signup with these links we will earn some commission with no extra cost to you. We recommend these links because these are our trusted brands.
Focus only on your work and not on your financial expenses. Use accounting software and without the headache of managing your finances.
Here is the list of best accounting software for freelancers:-
FreshBooks is the easiest cloud-based accounting software built for small businesses. It can reduce your pain of making billings for your customers. You can create an automated task to create your invoices, organizing your expenses. Take the followup of your clients in just a few numbers of clicks.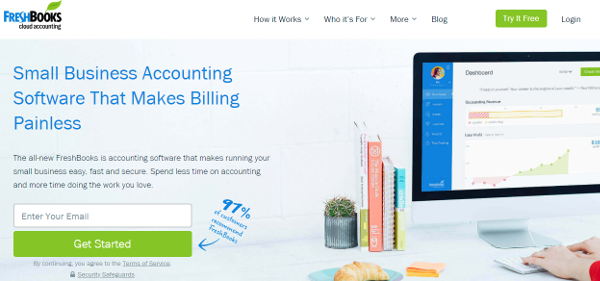 Send recurring invoices with a simple setting option and save your valuable time. Allow your customer to pay via credit card by checking a checkbox, bill in any currency. You can even bill your customer credit card automatically keep life simple for everyone.
Create a fast and secure business by using the FreshBooks accounting software. Simply Track your expenses and calculate your profits with this easy software. No matter whether you are self-employed, running an agency, firm or consultancy. Freshbooks is for everyone from small business to a professional consultancy firm.
If these sounds appealing, get its free trial for 30 days with no credit card required and run your business from anywhere you want.
Click here to Signup FreshBooks(No credit card required)
2. Bonsai: The #1 Accounting Software for Freelancers
Bonsai is an all-in-one freelancing solution for freelancers to create and track all your financial activity. Perform all your accounting operations in just one single platform. Bonsai is easy to use with simple and clean design to create and send an invoice, get payment and track timings of your expenses.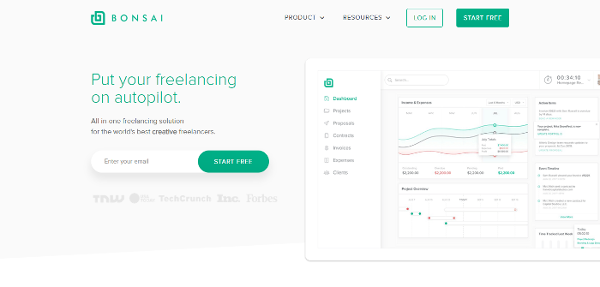 It works as accounting software with the promise to do more and work less. Freelancers get an average of 13 days faster and 3x times fewer late payments.
Generate your clear estimation of proposals and send it to your customers automatically without any a headache. Create and send a contract for a client and send it with secure e-signature in minutes.
In addition to all these, analyze your earnings with a simple dashboard to monitor the status. It provides a payment system in 180 currencies which gives you a global payment system for your client.
3. ZarMoney: Free Business Accounting Software
Zarmoney is a cloud-based accounting software. It comes with the highest level of business control. It provides many features like Inventory Management, Customized Reports, and Automated Controls.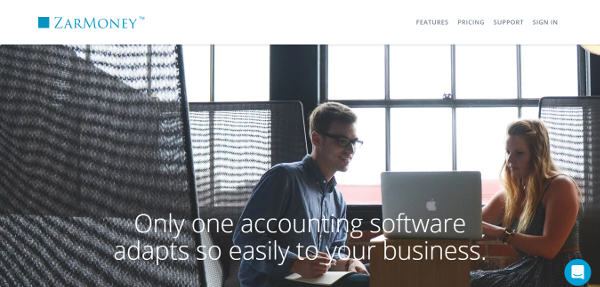 If you want to try it for free and check all the features without spending a penny. You can try a single user plan which gives you unlimited transactions for free.
No credit card required for single-user plan means you will get all the features absolutely free for the single user. If you like all the features you have tried for the single user and want to work for more users. You can switch to multiple user plans at very less and affordable plan cost.
For the single user, they give all the features free of cost. If you want to use all its features with absolutely no cost, Try Single User Plan For Free Here.
If you want multiuser, you will get all features for 3 users in the small business plan just $29/month. Its Enterprise plan starts from $350/month which gives you all features for 30 users.
I will keep updating this list of accounting software when I find any best software. You can also help us to increase his list of software. If you want your suggested software in the above list, please comment below the name with website URL.
Hope, you like this post of best accounting software. If you have other suggestions for accounting software. Feel free to tell us using the comment form given below.