Do you want to use the best YouTube SEO tools to boost your YouTube marketing?
YouTube is the option for video marketing and works for several channels that can be used for Instagram, Facebook, and even Twitter to post their content to enhance their brand awareness for the business.
These channels are one of the perfect platforms for producing awareness for your brand. Say, for instance, when Wendy's started a video marketing campaign on Facebook, 50% of their total views got during the first 24 hours.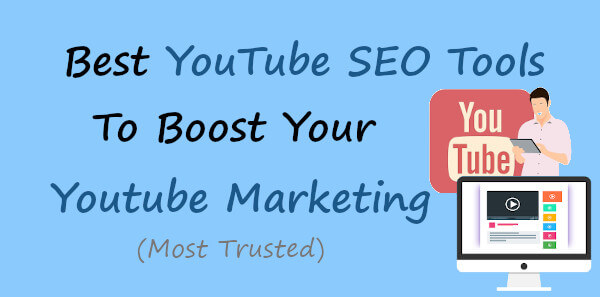 YouTube video is the ideal content for all social marketing. If you are looking to work with the SEO tools to strengthen the marketing approach, you need to consider and build an online presence.
YouTube: A Second Largest Search Engine
Here, YouTube is considered the online video leader, ranking the second-most position globally, and possesses a surprising population of 1.9 billion active users. It is known to be the website's second-largest search engine next to the parent company. Thus, Google's main app and the increasing number of visitors looking out for the videos to support their queries and questions.
During this year, YouTube video hasn't lost any of the power and performs as the best method to implement a marketing strategy. Thus optimizing YouTube using the SEO tools helps boost their marketing results and significantly increases the possibilities of appearing in Google search results by growing their traffic.
Having the best SEO tools for marketing your videos helps kickstart your instant YouTube likes that improve your channel's visibility. You would also gain the website ranking and turn your business booming.
In this article, we are going to discuss the best picks of seven SEO tools. Suppose you are looking out for the best significant results. In that case, you will get an idea from the dynamic SEO-optimized YouTube marketing content that is effective for your business success to track your performance. Keep reading!
How to Optimize Video using YouTube SEO and Tools:
Always remember some things on purpose when improving your YouTube video for the perfect SEO rankings. You need to follow up with several strategies they are:
Make a Keyword-rich playlist.
Video Title
Filename
Description
Tags
Motivate the audience to subscribe and share.
Are you worried about scoring high for your SEO success? Are you still searching for the boosting methods on YouTube marketing? 7 Youtube SEO tools can help you market your YouTube videos more efficiently.
Affiliate Disclosure: At Tutorialdeep, we believe in transparency for our users. In this blog, there are some referral links. If you signup with these links we will earn some commission with no extra cost to you. We recommend these links because these are our trusted brands.
7 YouTube Seo Tools To Boost Your Youtube Marketing
Yet, before starting your video, make use of YouTube's built-in search filter to verify out on other videos that are similar to your video. In this way, you can see what's working and receive the best idea for the direction you need to walk through. Check for the top-ranking keywords for the particular subject and estimate their tags, descriptions, thumbnails, etc., to decide why they would rank high.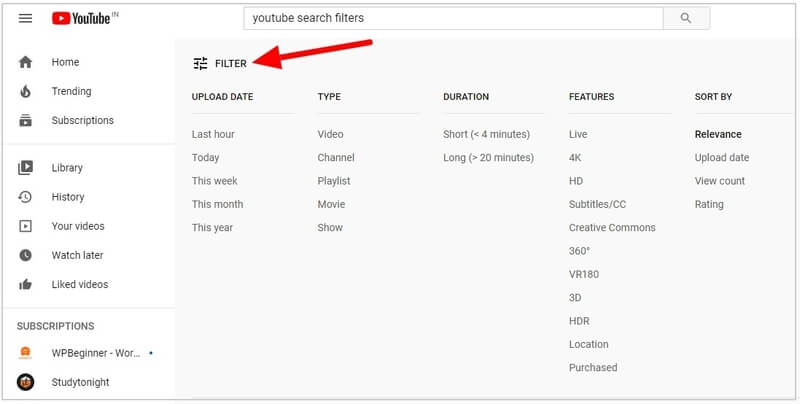 For instance, if you are making a video on social skills, you need to understand who ranks for the keywords like being charismatic. From there, you can check how the top-ranking videos perform—the description of the first video, "How to be charismatic in groups" as follows.
You can check that they link to their page in the first line to increase the click-through rates, and they are made to engage with the keyword-rich content.
After you search for the keywords, you can sort by relevant, view count, upload date, or rating, where you can order by upload rate to check the most recent videos that have been published and how the people are reacting to them.
YouTube analytics works as the best for all, where we need to make a performance analysis of the channel. Yeah! Of course, it's right to begin from YouTube analytics. The SEO tools seem to work as the best irreplaceable when it comes to know about the audience and how their engagement works with the videos.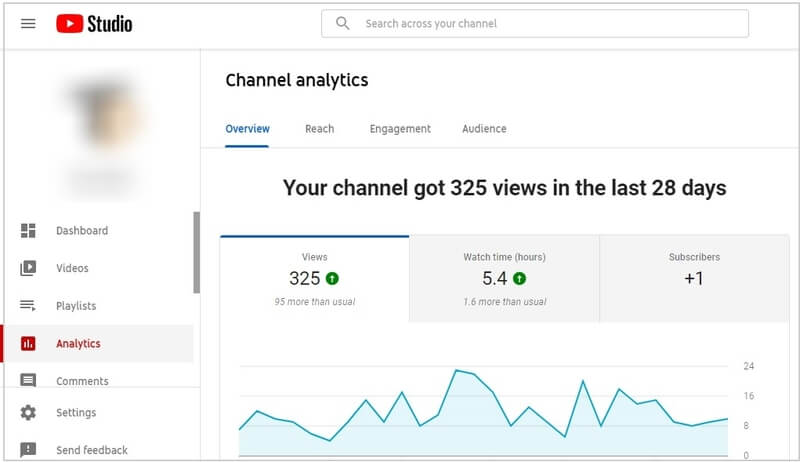 Note: YouTube has recently switched from the creator studio into a more accessible and automatic YouTube studio beta.
Generally, the SEO tool reveals the complete channel's performance and data on a particular video. YouTube analytics also lets you know about the audience's watching modes, estimates their demographics, and checks where their global traffic is increased.
Moreover, few other metrics, like impressions click-through rate, impressions, and unique viewers, are present in the tool's updated version. Above all, the new YouTube analytics examines your fresh video performance to the older ones to track back the progress.
Defining BirdSong Analytics:
Are you looking for the competitors? The first way you need to pull up using the BirdSong Analytics, which serves as the best tool, permits you to estimate your competitors' YouTube channels' performance. By working with the tools, you need to understand better how your competitors promoted their videos and what SEO trick worked for them.
YouTube analytics helps to find out the channel's pros and cons points. Always learn from the audience; the video content grabs their attention and makes them retain and. The videos they want to share cater to the essential insights for maintaining and growing your YouTube presence.
YouTube algorithms targeted at the watch time. It makes up the perfect sense to have a complete look at the Realtime reports and Watch time to estimate your average view time, average percentage viewed, and the audience retention rate.
➜Start Using YouTube Analytics for free
3. Handle like a Pro using VidIQ (Best Youtube SEO Tools):
VidIQ caters to a perfect range of YouTube video marketing and Youtube SEO tools to help the business owners build loyal audiences. It works as a channel management tool kit that operates as a browser extension that displays the essential statistics range for all the YouTube videos you can open. It serves as simple advanced analytics and competitor research for every video we find.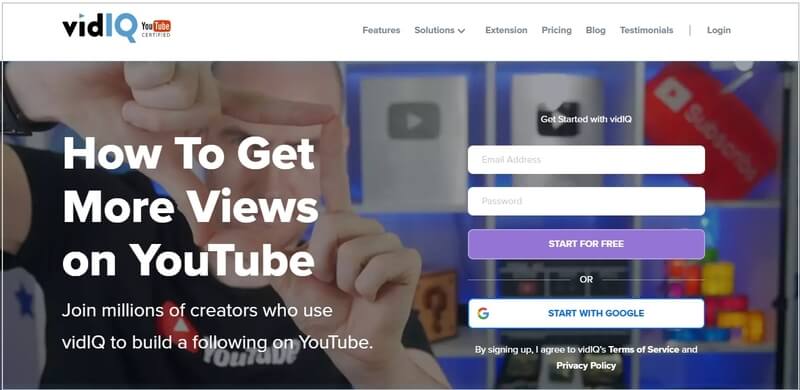 How to add appropriate keywords:
Adding the right set of tags can support your video to increase the rankings within the search results. It also helps you improve your library of tags ten times within ten minutes, where your videos have been discovered immediately.
You need to include little keywords on your video. Tags can support the video to get discovered in the sidebar of YouTube as the "related videos" section, and this also helps to know which is used.
The main benefit of using this VidIQ is the different keyword research terms, telling you how tedious it is to rank for a specific keyword. That helps you to know whether it's worth trying to rank for the keyword or not.
Here also shows the exact measure of your Facebook and Twitter mentions, how you measure up against the competition, the best time to upload, and your top-performing videos in search.
Special Features:
VidIQ also provides you with a sound system for managing your YouTube videos. After you connect with your account, this will automatically import a few videos on your channel for your dashboard.
There are several other features that VidIQ has:
Increasing the organic reach:
The massive audience of any YouTube video comes here for the search results or relevant videos. VidIQ analyzes the enormous quantities of internal data and search results to cater to the keyword suggestions. In this way, we can make content for high-value organic keywords that don't have enough competition yet.
Retaining the audience:
The more you communicate with the audience, the more connected they will be with you and your brands. It creates an impact where their audience speaks up to seven times more shares and four times their views.
Tracing Social conversations:
VidIQ has some features that help you check what your viewers are talking about your brand over social media platforms; this includes Facebook and Twitter. That way, you need to check who is sharing your content, how you are getting links outside YouTube, and where you need to invest them according to the marketing efforts.
Work with collaboration:
Having a group of members, you can manage your YouTube videos to employ the VidIQ to partner with them. It also permits you to hold up several YouTube channels and check the analytics over them.
4. Make Metadata by TubeBuddy (#1 Youtube SEO Tools):
TubeBuddy is best for YouTube channel management and Youtube SEO tools used for video optimization. It is a chrome extension where you can download to manage your YouTube channel. Some of the main functions are promotion, management tools, and optimization for your channel's every video, and the advanced analytic tools support you in optimizing your SEO. Check out our post on TubeBuddy signup.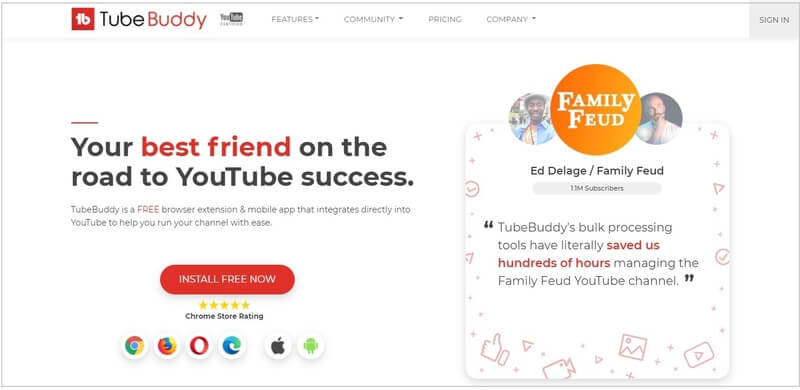 This tool is one of the particular methods that don't make you leave YouTube to work; its features redirected within the website. The user experience suits the existing workflow. Additionally, you need to take benefit of it for your future videos.
Here, optimizing your video content is similar to optimizing the content of your webpages. In contrast, it doesn't seem to be a waste of time to make your YouTube SEO successful.
Interesting facts: Since after 48 hours, the videos might go live as your metadata optimization deadline, when you miss that, the algorithm marks your video as less time, which makes it additionally hard to make a comeback.
Always Tool up with TubeBuddy, an online-browser extension that comforts the channel's maintenance and gives a helping hand with factors like descriptions, tags, cards, titles, and more.
Once integrated into YouTube, the tool will provide you with valuable insights on all the YouTube videos you open. Increase your organic reach by getting any videos' tags, and save millions of time you'd be spending for the best fits within the 500-character limit
TubeBuddy is a free extension that eases the job ten times with everything that comes to YouTube channel management. Because it's increasing, you can function within YouTube without turning to the external app. By using the support of TubeBuddy, you could watch live-streaming of video statistics, check the social shares, and receive the video optimization tricks.
The best idea about the SEO tools is that it reveals the data, as mentioned above, for all videos on YouTube. Hence, you can look at how your opponents maximize their videos and analyze how your videos stack against your competition.
Some of the features that they provide you to support you to develop your YouTube SEO:
Find the best opportunity.
Caption service.
Video A/B tests.
Practice the best Audit.
➜Start using TubeBuddy for free
Google Trends also provides a list of related queries for every subject and map that target audience focus across their demographics. You can download, attach, and share all the required data needed.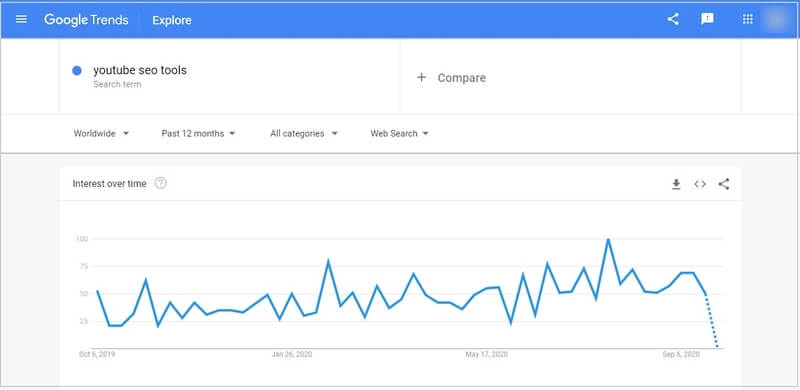 Begin searching out with the Google trends, perform this, search for your target subject, mention YouTube search, choose a geographical region, period, and category to sort down your results.
Google explore helps you know about a complete understanding of keywords relevant to your base term, display your slang, and the user-generated video that looks the same as your base terms and the same trends of your niche.
It provides you to get a complete picture of the conversations that are happening among your viewers. By finding trendy, time-sensitive concepts discussed, you can make content that's more likely to be searched for on YouTube and Google.
Say, for instance, you need to look out for the high-traffic hashtags that can tag your YouTube videos to increase the likelihood that the right people will find them.
Google Trends also helps to know about the interest in a topic on YouTube is increasing or declining within time. If the audience searches for an apple watch, select the YouTube search from the dropdown, set the country to the U.S., and then make the range to the past three years.
Facts: Google trends permits you to compare the relative popularity of two or more keywords.
➜Start using Google Trends for free
6) Check your User Engagement with Awario (Best Youtube SEO Tools):
User engagement for YouTube videos remains as the number one ranking factor. By social monitoring tools like Awario, we can fetch mentions of the videos and keywords, making it easy. You can enter your video's URL to make a notification and receive linkless mentions ready for ranking a signal for Google.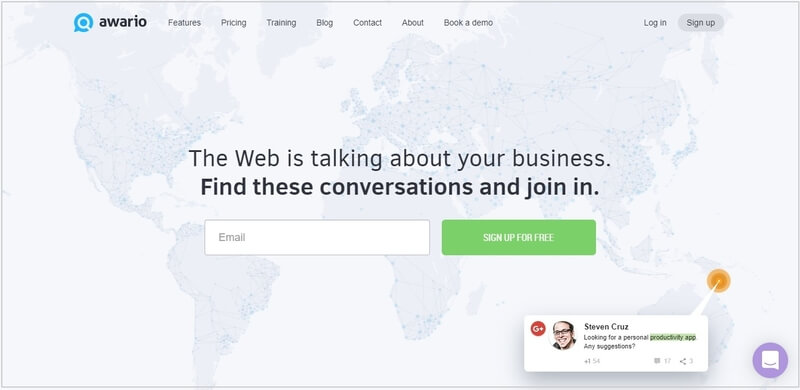 To make a particular search query, you need to use the Boolean search using the configured target search to receive the existing mentions and find the new link resources.
As a result, you keep an eye on the kind of buzz that covers your YouTube content platform itself, and elsewhere is mandatory. You need to include particular search operators, merge up the groups of keywords, apply additional language or country filters, and so on.
Here views, comments, likes, and subscriber counts consisting of new subscribers are all ranking factors. However, comments are having a particular interest as they describe the volume of engagement. Also, you can like and comment directly from the dashboard of Awario to assure that none of your audience's comments remained unnamed.
Awario helps track and analyze your videos' social media and online presence and search for many mention and link sources. To check your buzz around your video on social media, enter the video's URL while setting an alert. Establish the track of YouTube results and take out the in-depth competition research for boosting up your ranks.
Above all, you can connect your YouTube account to Awario to be able to like and comment right on the tool itself.
7) Increase your Keyword Research with Rank Tracker:
The best course of SEO tools for YouTube marketing is keyword research. It can be used as YouTube autocomplete either on the platform or through preferred keyword research using an analysis tool like Rank tracker.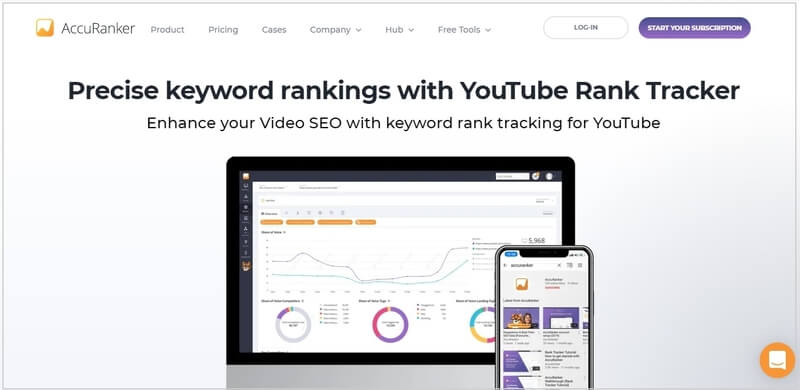 Rank tracker permits you to pull the keyword concepts from YouTube's recommendations and highlights basic metrics like search volume, competition, and expected visits.
You can also work with the rank tracker to function a swift ranking check and generate the keywords that give away the video result in the highlighted snippets. Make a note of the keywords with the highest search volume with the possible ways to rank with the organic search.
It serves as the best for checking YouTube ranking, keyword analysis, and keyword research.
Using Rank tracker, you can establish a preferable search engine and check your rankings and monitor your video results in SER features. This tool permits you to gather keywords with twenty-three keyword research techniques, adding YouTube's has autocompleted, and then estimate them according to the SEO indicators.
The Awario is an excellent tool for uncovering the video keywords and checking; you can check the exact keywords that make the videos appear among organic search results. Be assured to check out the rank tracker's owner for the keyword difficulty metric to instantly sport and gather quickly to rank your keywords.
➜Start using AccuRanker for free
Summary:
YouTube SEO tools help to bring out the video optimization with the skill building for every marketer to obtain, which is sooner or later. Thus, following the seven types of SEO tools proves to be extremely rewarding.
Author Bio: Victoria Daniel is a social media expert and writer who is working in https://www.pixelgroovy.com. She is a regular contributor to well-established IOT blogs and she has been into Internet Marketing for two years.