Have you ever thought of Grammar checker tools to check your English Grammar errors and write better English?
Well here in this post, I will provide you top Grammar checker tools that can help you to improve your English Grammar.
The tools contain all the useful functionality you can use to check all your errors while writing any article online.
Test your grammar errors before you publish your article online on your website. A student always wants to write better and error free essay to get top marks. Writing your article or essay with a best online English Grammar checker tools, you can solve all your problems. Bloggers can also take benefits when they want to produce blog post continuously and want to rank well in different search engines.
10 best free online English Grammar Checker tools to write better and error-free English
We worked hard to provide you all the tools you want for better writing.
Here are some useful tools to check your English Grammar errors. You can perform some grammar correction effectively with these tools, specially with Grammarly.
1 Grammarly
Grammarly is the top Grammar checker tool comes with all the solutions to write better English. With beginners and professionals first choice, Grammarly can gradually improve your writing skills. You can perform the spelling check, Grammar check and plagiarism check with this tool.
The Chrome extension tool is available for free to install. There are no limits to perform the check. It costs you nothing to sign up for the tool.
It's very embarrassing if you make some silly mistakes. You never want to make this mistakes happen again.
With the Grammarly Chrome extension, you can perform an email check, social post check and many checks directly in your browser. There is no limit to check the errors.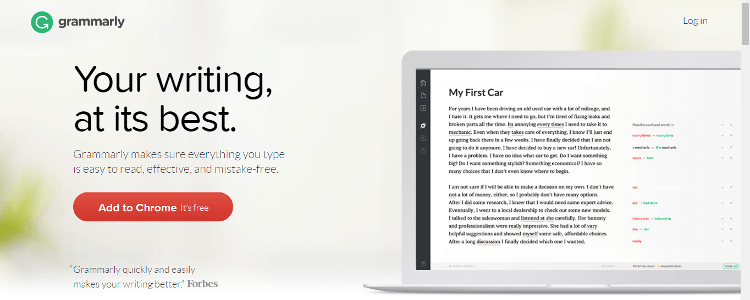 Get Grammarly Google Chrome Extension here
Grammarly also comes with Microsoft word tool. If you want to perform all of the grammar correction to a word document, you can do so with Microsoft Word plugin installation. The plugin is available for premium subscribers only.
With Grammarly tools, you can perform your checks easily and quickly. Perform all your checks with Grammarly powerful grammar checker tool, contextual spelling checker and vocabulary enhancement and become a better writer.
Check out the review of Grammarly online tool.
2 Ginger Software
The ginger software tool is the second best tool available online for free English Grammar correction. Perform all your checks like writing errors, spelling mistakes and much more with ginger tools. The tool is available for free to install.
However, The tool has some limitations, after some count of tests, you have to wait for the next week to get a more free check. To check all your mistakes, you have to take a subscription for the same week. This costs you some money which Grammarly can save for you with the Grammarly Chrome Extension. Check all your errors and mistakes and correct them with one click. Remember, after you reached the limit, It asks you to get a subscription, which costs you some bucks to pay.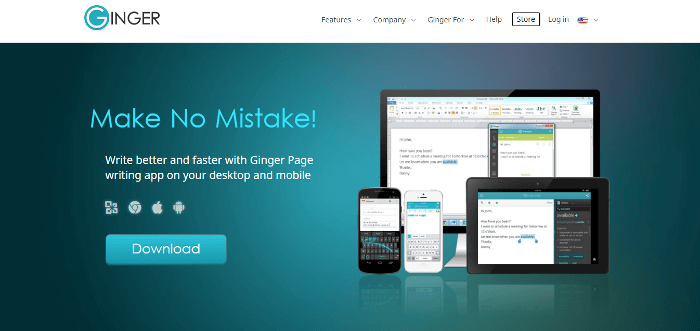 You can install a Google Chrome extension and make grammar correction for all your mistakes within your browser.
Ginger offers you the tests like subject verb agreement, singular/plural nouns, misused words corrections, contextual spelling correction. Perform your checks efficiently with Ginger software.
3 Small SEO Tools
Small SEO tool contains useful Grammar checker tools to check your writing mistakes.
Some other tools that you can use with small SEO tools are Plagiarism Checker, Grammar Checker, Word Count Checker, Spell Checker and much more. You just need to see for the tool and click it for the task you want to perform. The page contains the text box to put your content and perform tests.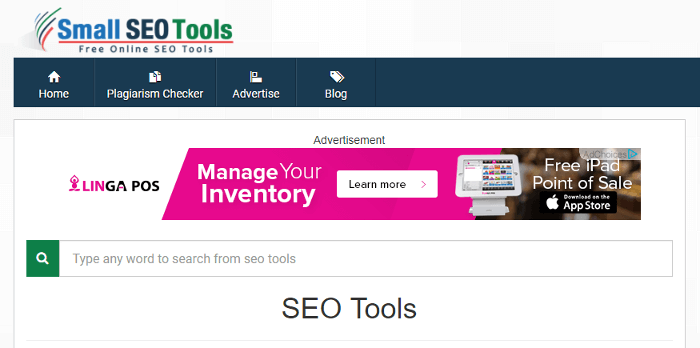 Now, if you want to perform the Grammar correction, you have to click the seo small grammar Checker tool. Put your content in the text area given the Grammar checker tools page. You can put not more than 1000 words for each check you want to perform. If you need a test more than 1000 words, you have to break your content into several parts and perform a check for each part one by one for grammar errors.
You must read:
Small SEO is the best tool after Grammarly and ginger to perform the grammar error tests.
After you put content in the text area, it suggests your errors perform grammar correction for each one by one. Improve your mistakes of grammars and make your content better for your blog.
Similarly, Use other tools to check the spelling mistakes and other mistakes you do while writing your blog post.
4 Paper Rater
Paper Rater is a free online Grammar check tools to check common grammar errors only. However, you can proofread and performs various tests for better English writing. With paper rater, you can perform grammar checks, plagiarism check, and other common English errors.
Here is the process to perform grammar test with paperrate:
Put the copy of your content in the textarea given on the website. After you click the button, you will get all the common grammar error suggestions and corrections. The tool available for free but you cannot download the tool to perform tests locally.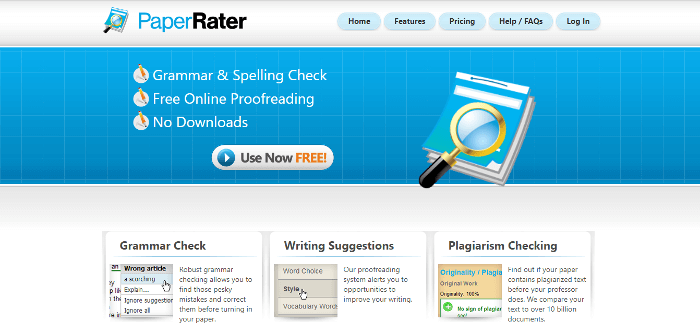 The paperrater online tests give you some writing error suggestion for the mistakes you have done. However, the tool is not an advanced version, you have to use Grammarly and Ginger.
5 Online Spellcheck
The spell check is an online tool to perform spelling checks for your content. However, the tool is more than a spelling checker, you can test your common grammar error mistakes. You need to copy and paste text content on the website and click the 'check text' button to check your mistakes and resolve errors.
The tool also provides you options to upload doc file contains errors after you upload content to the website you can check your errors. This is the simple process to perform all your content tests and corrections.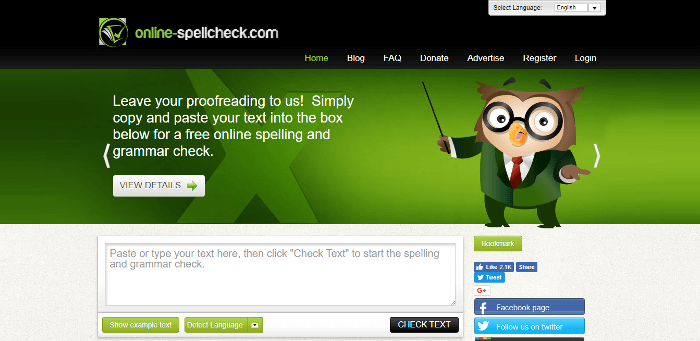 You have no note here one thing, if you want to perform the test with doc upload action, they will not keep all your uploaded doc file for any of their and other uses. They have a policy by which your uploaded data will always be safe after you upload it to the website. So, you don't need to worry about the security of your uploaded data.
Conclusion: Which Grammar checker tools you should use?
These are all must try tools to check all your grammar errors and write better English. However, Grammarly Google Chrome extension is forever free and my personally recommended tool you should use. The free extension offers you all the commons grammar errors, spelling mistakes and other lots of corrections.
Get Grammarly free Chrome Extension Now
These tools are our trusted and tried one. I test personally all tools to provide you some best suggestions that help you to write a better blog.
If you find this tools useful, consider sharing it with your friends. You can also connect with me to my twitter account @tutorialdeep.
You can also email me at feedback@tutorialdeep.com If you want any help with the tools.
Which tool are you using to check your Grammar errors? comment below.