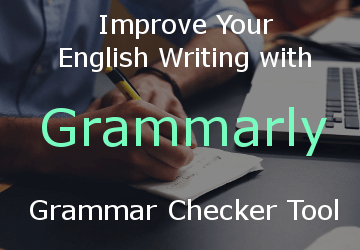 Sometimes while writing a blog post, you always think of a tool to use and improve your English writing.
You need a Grammar Checker Tool to analyze the mistakes.
If you are a NON-NATIVE ENGLISH SPEAKER, the chances of making mistakes increases. Grammatical errors like misspelled, incorrect use of articles, overuse of active/passive voice are some mistakes that you can make whenever you write something.
You want to provide error-free and easy to read the article to your readers. If the Blog posts are full of mistakes and errors, chances of users might leave your blog and move quickly to another one. You don't want to make this happen. For this, You need a Grammar Checker Tool to improve your English writing.
I think you agree with me, If I say – It's challenging for the non-native English writers to write error-free blog posts.
So, How can you write better blog posts for your readers?. You might be leaving the writing because you don't want to have bad dreams of your readers leaving your blog, or will you try a Grammar checker tool?
That's the thing I am going to discuss here today.
How I found Grammarly useful for the writers and bloggers
Recently, While writing one of my blog posts, I found the Grammarly app to work for the proofreading of my blog posts. I signed up and begin using the free version of Grammarly tool. A free version helped me a lot to remove my grammar errors with the free Chrome extension. With the Chrome extension, I can check all my English mistakes with some critical errors.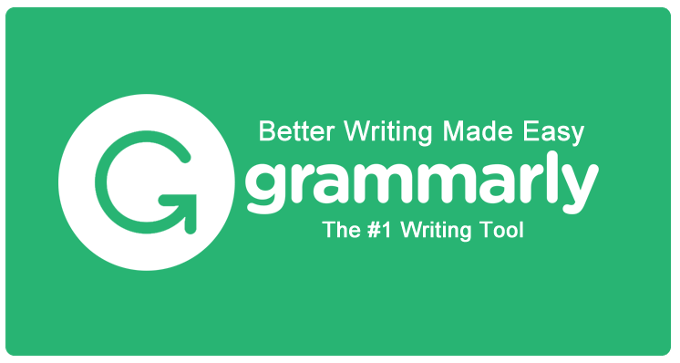 In addition to this, You can also check your social media English writing, directly in the editor of them, You don't need to go anywhere. Chrome extensions work with all the top social media editors like facebook, twitter etc.
Signup to Get Free Grammarly Chrome Extension
But the free version only checks spelling mistakes and some critical grammar errors.
I want to write unique contents for my website to rank well in the search engine. For this, I needed a plugin to check the spelling mistakes and in addition to this, it should also check plagiarism to remove duplicate contents. My English writing post should be unique to make it better and rank higher in Google search.
Grammarly premium advanced checking contains all these features. I decided to use the premium version of this tool.
The premium version contains almost all the tools which I need to increase the quality of my blog posts. My writing is gradually improving with the online app and its other features for a grammar checker.
I think Grammarly is a worth try Grammar Checker tool for the bloggers and writers.
Since this online checker got all the features and worth to try for the beginners, students, and professionals for better English writing. As a result, I decided to write a review of this excellent tool.
Here, I will share all its features. But firstly, I am going to show you how you can signup with Grammarly for free.
How to Signup for Grammarly Free plan and improve English writing
Conclusion
Grammarly offers almost all the features a professional writer need to write best articles. Hence, I recommend Grammarly to every blogger, students, and writers to use when you want to write an error free article. No one is perfect in the world but we can try to be better with the available resources.
You can make useful corrections as Grammarly is a useful platform that can improve your way of writing. Most of all I checked personally and recommend them to all the bloggers and article writers.
Please share your experience here in the comment section.
Tell me if you consider using free or premium version.
Probably you may consider using any other Online Grammar checking tool, Please let me know in the comment section below.
You can also email me at feedback@tutorialdeep.com If you have any issue with Grammarly sign up the process.
If you find this review useful, consider sharing it with your friends. You can also connect with me to my twitter account @tutorialdeep.
Grammarly Review
Grammarly Grammar checker tool
Summary
Grammarly got everything to improve English writing skills. Microsoft Word, extensions and online app are awesome tools every non-native English speaker should use to write an error free article.