Do you want to add Grammarly to Chrome to check grammar errors and make corrections while writing online?
You can add it for free and after installation on Chrome, you can check English Grammar mistakes live on your browser while writing on Facebook chat, Twitter and other social media platforms. After that, you can make correction to remove errors easily on single click.
So, let's start adding Grammarly to your Google Chrome Browsers with the step-by-step guide given below.
Affiliate Disclosure: At Tutorialdeep, we believe in transparency for our users. In this blog, there are some referral links. If you signup with these links we will earn some commission with no extra cost to you. We recommend these links because these are our trusted brands.
How to Add Grammarly to Chrome to Remove Grammar Errors
To add Grammarly to Chrome, you have to follow the steps given below:-
Step
1

: Visit Grammarly Homepage

First of all, open Grammarly Homepage.

Now, Click the 'Add to Chrome it's free' button given on the Grammarly Homepage. See the screenshot indicating the button given in the homepage of Grammarly.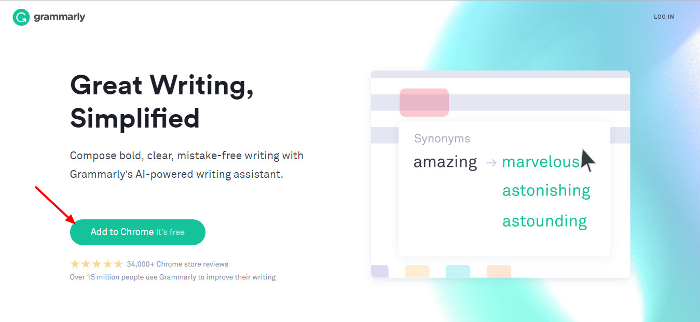 Step
2

: Grammarly Login/Signup Page

Create your account on Grammarly by entering your mail id and password. You can also create an account using your Gmail account or Facebook account.

Because Gmail and Facebook are the fastest way to register your account. I prefer using Gmail or Facebook to create your account on Grammarly.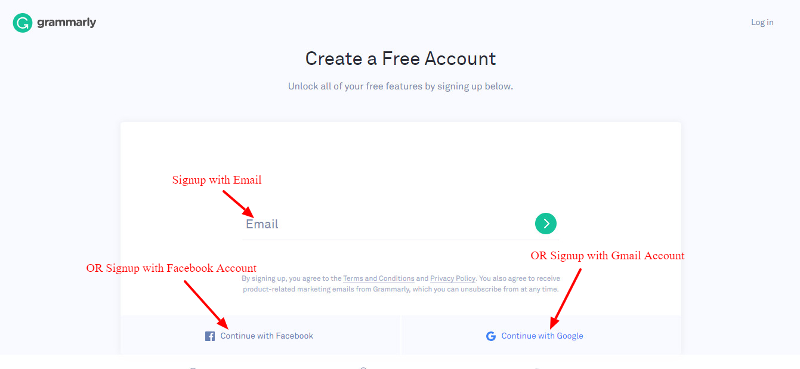 Step
3

: Grammarly App After Signup

After you create an account on Grammarly, you will reach to the Grammarly app page. In this page, you have to click the 'Add to Chrome it's free' button to install the extension.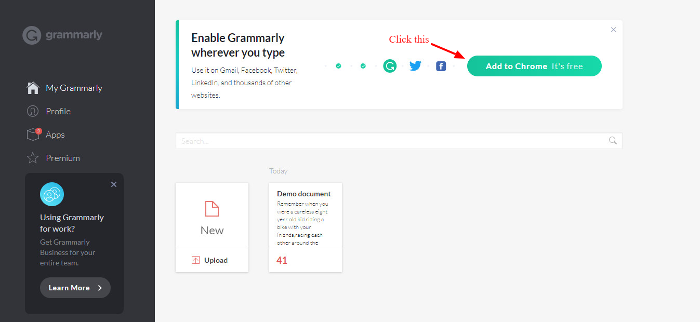 Step
4

: Addition of Grammarly Extension

In the Grammarly for Chrome, click the button "Add to Chrome" on the Google Chrome Extension page.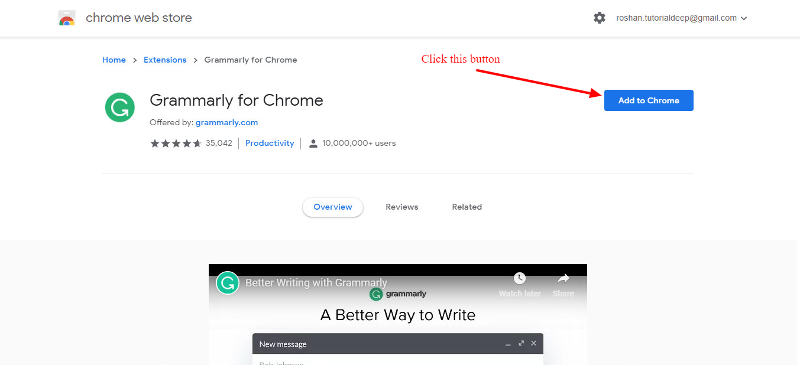 Now, click the 'Add extension' button to start the installation on Google Chrome. The extension starts downloading on your browser and you can now check the progress of the installation.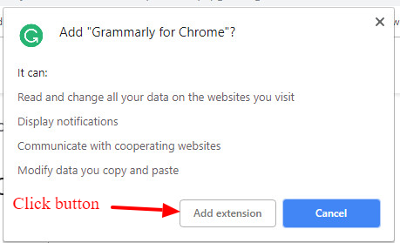 Step
5

: Installation Completed Successfully Page

After the Installation completed, you will get a successful page which showing that Your Installation is Complete!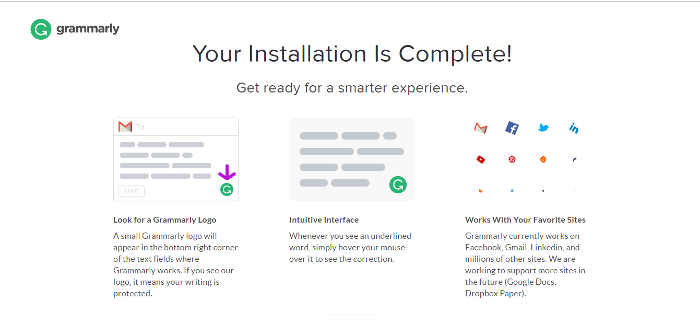 That's all!
Grammarly Chrome Extension First Lookup
A new extension starts showing on Google Chrome as given in the image below. You can click the extension to check its first appearance.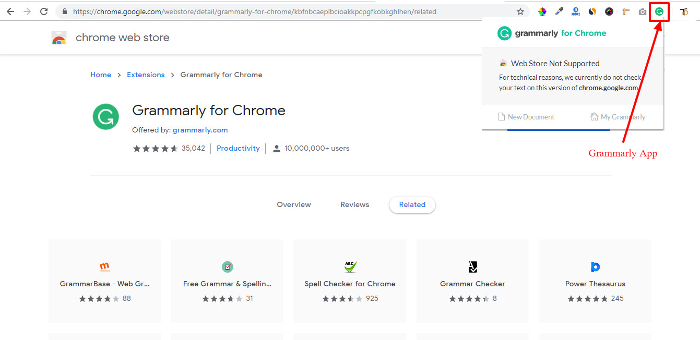 Setup After Installation of Grammarly Chrome Extension
So, you have a Grammarly extension installed on Google Chrome. You have to first make some setting to perform several grammar checks.
A complete setting of the extension can be done by checking the below screenshot.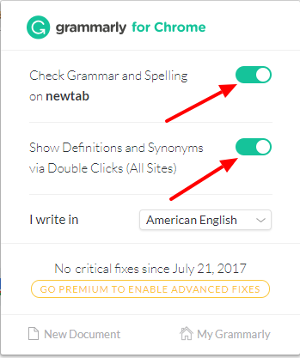 You have done all the setup after the installation of the extension. You can now start using all its features absolute FREE of cost.
You may also like to read
Hope, you like this post of how to add Grammarly to chrome. If you have any query regarding the tutorial, please comment below.
Also tell me, which extension you are using to remove English grammar mistakes on your browser.