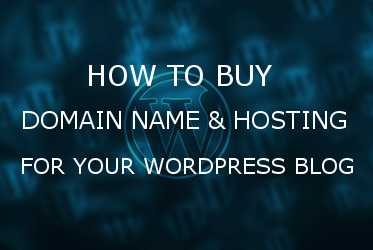 If you have decided to make an online presence, you will have to buy top level domain domain name. A domain name is the first appearance of a company. But you don't need to own a business to buy top level domain name. Anyone can purchase and register a domain name.
Register a domain name is the first step to create a website. After that, you have to buy a web hosting to make your site live.
Here in this guide, I will provide you step-by-step process to buy a top level domain name. So, read further.
Few things you should know before buy top level domain name
The domain name registrar is authorized by the ICANN organization to register a domain. Each domain name represents an IP address. A domain name is an easy-to-remember name to interact with the company or an individual.
If you want to interact with us and our IP address is 111.118.215.222. You are unable to do so with our IP address. You need a name like tutorialdeep.com to remember every time you want to communicate. [email protected] is the email Id you can use to send emails to us. That's why we need a domain name for a website.
What is the importance of a top level domain name
Define your brand: If you want your company name to become a brand, you need a website with the same domain name as of company name.
Improve your business quality: People love to do business with a company who have an online presence. This is your first impression to attract your customers and get more sales.
Make you popular: If you have a website, you can become popular in all over the world with your profession. Whether you are a blogger or professional. Promote your expertise and reach more people. A teacher can teach students online globally with an online presence. A blogger can improve writing skills and earn some money with an online presence, attract customers to make sales.
Make a living: With a domain and online presence, you can make a living too by earning some passive income. However, someone does it as a profession and earn extra money to buy anything they want. That's the power of a website.
List of best and top level domain registrar
There are many domain registration companies. However, We tried and trust these three companies to buy domain name.
Namecheap is the cheapest domain provider you can use to buy domain name. I will cover Namecheap and HostGator to buy a domain name, So read further and follow the step by step process.
How to register a top level domain name with Namecheap
Step1: Go to Namecheap
Enter your chosen domain name with an extension like .com, .net, etc. Click the search button to get the availability of the domain.

Step2: Click add to cart button
If the chosen domain name is available, then click the add to cart button.


step3: Go to the Cart page
Now, You can see a domain name added to the Cart with the Subtotal amount to pay. Click 'View Cart' button to go to the Cart page.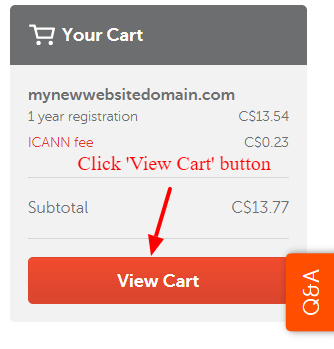 Step4: Confirm Your Order
If you have a promo discount code, you can put it in the Promo Code and click the apply button. This will apply the discount if available. Click the 'Confirm Order button'.


Step5: Enter all your account details
Fill the account required details like name, email, address, etc. and click the 'Continue' button to confirm your details entered.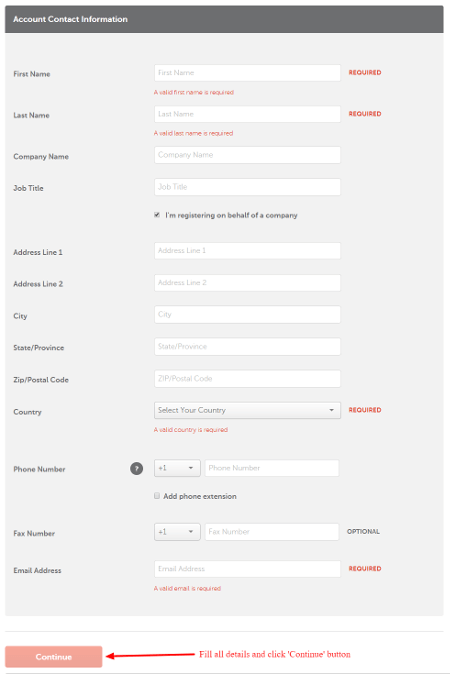 Step6: Final Step
This is the final step where you have to make payment to confirm registration of your domain name.
If you want to buy domain name and a Hosting, then you can do so with HostGator. HostGator is the largest domain and hosting provider company with 99.9% Uptime and high performance for your website.
If you are an indian, than you must read this:
Register a top level domain name with Hostgator
Step1: Go to HostGator
Open HostGator website and click on 'Domains' in the menu option. This will open a 'start your search' page for domain name availability search.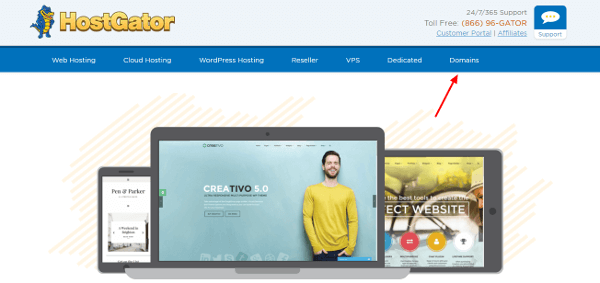 step2: search for domain name availability
Put a domain name you want to buy with the extension like com, net, etc. Press the search button to search for the domain name if available for purchase. If the domain name is not available then you have to choose the other domain and perform another search. After you found the domain name is available, go ahead with the next step.


step3: Proceed to checkout
A privacy protection system will hide your account details to see by other using whois websites. If you want privacy protection and don't want others to see account information, then leave it selected, otherwise remove it. After that, click the 'Continue To Checkout' button


step4: Fill your account details
In this step you need to fill up your account details like name, email, your chosen password, etc. After you complete the fill up, you can proceed to click 'Continue' button.

step5: Final step
The final process is to make payment and complete your registration. After you make payment, you will get your domain name registered.
Congratulations! You got your domain name. Comment below which provider you have used to buy your domain – Namecheap or HostGator.
After you got your domain name, you can start buying the hosting plan from HostGator. HostGator is accessible for both domain and hosting. Use the 'web hosting' option in the HostGator website main menu and choose the 'Basic Plan' and proceed your purchase.
Now, If you have both domain name and hosting, then you should read these useful tutorials to setup your WordPress blog correctly:
Conclusion
Once you have decided to buy a domain, you should do it without delay. I have lost many domain names in just one day.
If you don't have a website and you have a domain name something xyz.com on your mind, then go ahead and buy this. Otherwise, someone will buy, and you will have to change your thoughts for some other names.
Register your domain name quickly with the step-by-step process given above.
Comment below if you use this guide to buy a domain or stuck somewhere else while doing this
Share this post with your friends on Facebook and twitter
If you have any query related to domain name and hosting, then send it to our tutorialdeep email id [email protected]