Do you wan to go paperless while doing your business?
You need to create notes for your business to make creative things and grow your business online. However, it requires a notebook and a pen to start making notes. However, it's difficult for you to keep each notes in a single place.
Notebooks are made up of trees that are the essential part of environment. Without trees, you cannot expect a pollution free environment and pure oxygen. Many coutries are found rain creates flood and harm people. These all crisis happen because of cutting trees everyday.
You can stop cutting trees by stop using the notebooks and go paper less using Forms on Fire application. It can help you easy keep all your data in a single place. You can easily grow your business without losing your created data.
In this post, you will learn how forms on fire can help your business go paperless. So, let's get started.
What is Forms on Fire?
Forms on Fire is the most useful application for businesses to create useful forms like audits, safety reports, administration, and many more. It comes with applications to easily install on devices like IOS, Andriod, and desktop.
Affiliate Disclosure: At Tutorialdeep, we believe in transparency for our users. In this blog, there are some referral links. If you signup with these links we will earn some commission at no extra cost to you. We recommend these links because they are our trusted brands.
After installing it on the required devices, you can easily collect your data and store in a safe place. You can install it on mobile to easily work with clients and enter data from any location.
You can schedule paperless meetings with your employees and business partners digitally. It helps you share your presentation with peoples and without worrying about accessing data instantly.
Why You Should Use Form on Fire to Go Paperless?
Drag-n-Drop Editor: It comes with easy-to-use drag-n-drop editor to create any type of designs your want.
Paperless Work: You don't need to use paper and pens to create notes for your business. It helps you stop doing paperwork and keep focusing on your business from anywhere.
Data Digitization: The platforms create digital form of your data to store in a single place safely. You can find the record any time you want.
Share with People: After creating your form and getting data, you can share it with your employees and business partners.
Tons of Free Template: It comes with with hundreds of templates to quickly create any types of designs you want.
Let's find out how you can use Forms on Fire to go paperless.
How Form on Fire Can Help Business Go Paperless
Follow the step-by-step given below to go paperless:-
Step
1

: Create Your Forms on Fire Account

First of all, go to Forms on Fire website and click the 'TRY IT FREE' button to start a 14-days free trial. During the free trial, you can check its features and uses. After you find it useful for your business, you can continue using its premium subscription plans.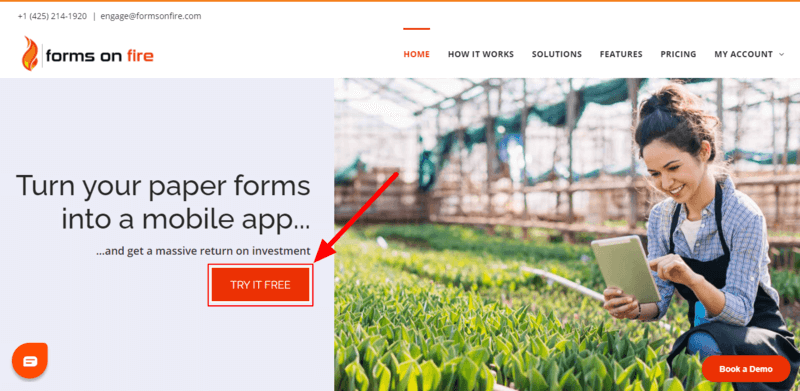 After that, you will get a signup form where you have to enter your name, email, and a phone number. Now, click the 'SIGN UP!' to complete the singing up with Forms on Fire.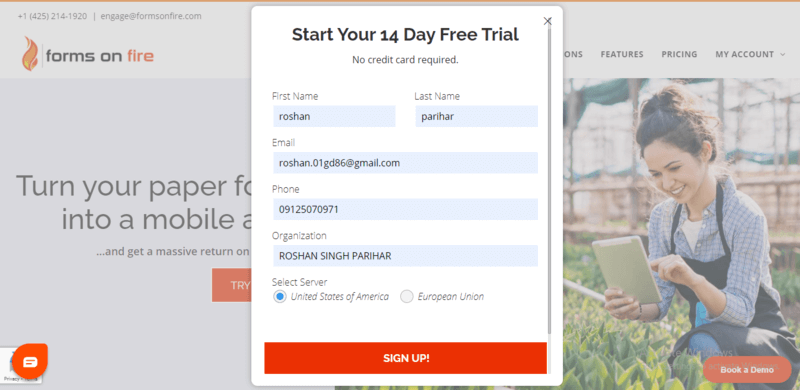 You will also get an email to create your password. After creating your password, you proceed further to make login.
Step
1

: Make Login to Forms on Fire

Now, click the login button as given in the image below. You can click any login button to start using Forms on Fire.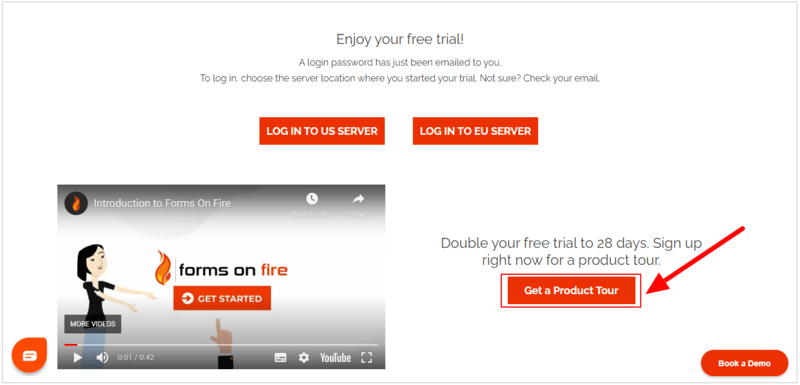 Enter your login credentials to make login to your Forms on Fire account.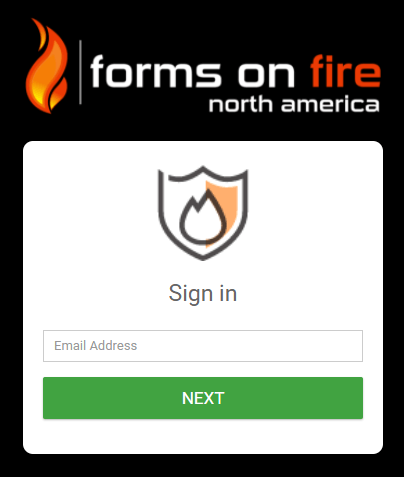 Step
1

: Finally, Select a Template to Create Your Forms for Different Devices

You will be taken to the Forms on Fire dashboard where you have to click the 'Start with A Template' button to select a template. The templates are the most easiest way to select and create any type of forms you want.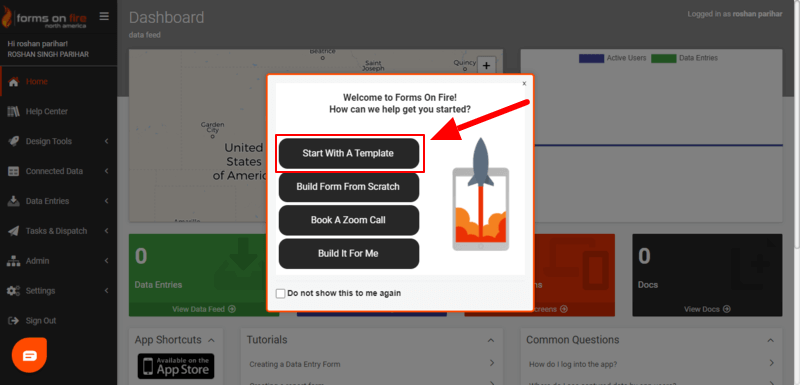 You will get hundreds of useful template based on every type of categories to choose and select a template. The below image shows the various pre-made forms for your business.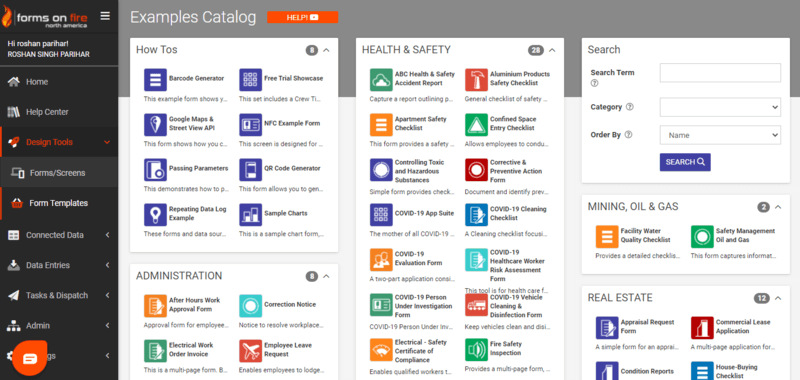 When you choose a template, you will get a popup where you have to click the 'INSTALL' button to install the template. After you complete installing the template, your form is ready to use in any devices of your choice.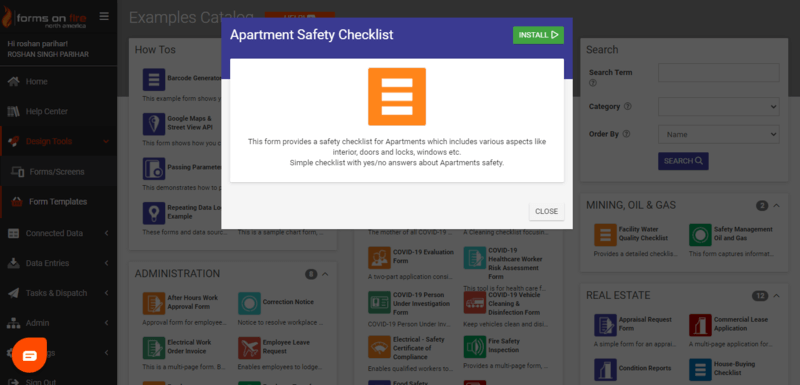 Now, you can start collecting data using forms on any size devices. Also, you can share it with your clients and employees without need of using paper and pen.
I hope you like this post on how Form on Fire can help business go paperless. If you have any queries regarding the post, you can comment below.
Also tell me, how you go paperless and which type of business do you have?