If you have a blog, then you may pass through a condition where you accidentally publish wrong post. This can happen just because of accidentally click of publish button. However, you can stop this by using the simple steps given here to stop the frustating moment
What is Accidentally Publish Post in WordPress
While writing one of your blog posts, you click on the "Publish" button accidentally without completing the content and your post gets published incompletely without your confirmation. You should stop accidentally publish post in WordPress
Here, in the post, you will get a step-by-step guide to avoid accidentally publish post in WordPress. But before you dive into this, let us know why you should avoid this.
Why You Should Avoid Accidentally Publish Post in WordPress
Suppose, you are a blogger running the most reputed blog in WordPress platform. One day, While writing content for your blog post, you accidentally click on the "Publish" button.
Many thoughts now come in your mind like what I have done, what to do now. You delivered an incomplete post to your readers and search engines to read and index the post.
Below are the frustrating situation for you and your users.
For Subscribers, Your subscriber will get a newsletter with the less detail and the link to the incomplete post. The subscriber may click on the post link and they found an incomplete post content. This may decrease trust of your subscribers and they may unsubscribe from your post and you will lose your visitors.
For Search Engines Search Engine index pages which gives complete information about the topic. If you published incomplete content on your blog and Google find it to index. The incomplete post and the other linked post might lose visitors from Search Engines.
For Social Sharing Sites You are using the social sharing plugins to share your post when you publish it. But if you publish incomplete content to the social sharing sites, people might be avoiding your site content to visit and you may lose visitors.
How to Stop Accidentally Publish Post With Incomplete Content in WordPress
To stop accidentally publish post in WordPress you have to use the Publish Confirm plugin which gives you features to stop accidentally publish post. So, let's start activating this plugin and use its functionality with the step-by-step guide given below.
Use Publish Confirm Plugin to Avoid Accidentally Publish Post
Install and activate the Publish Confirm plugin.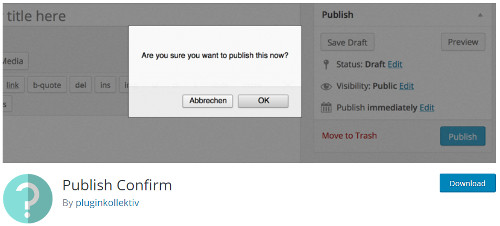 If you don't know installing the plugin, you should read our post about how to install Worpdress plugin.
After you activate the plugin, the plugin starts working and adds the publish post confirmation box on click of the "Publish" button. Now, create a new post and click on the "Publish" button, on click you will get a confirmation message box which allows you to publish a post only when you click on the "Ok" button of the message box.

This feature of Publish confirms plugin stop accidentally publish post in WordPress.
Change the Default Dialog Box of Publish Confirm Plugin
The Publish Confirm plugin comes with confirmation message box with a default message. However, you can change this message using few filter method in WordPress.
To make a change in the message, you have to open the theme function.php file and paste the below-given code.
'publish_confirm_message'

,

return

"Would you like to publish this post"

;
You can change the message given above as per your needs. This will replace the default message with the message mentioned above.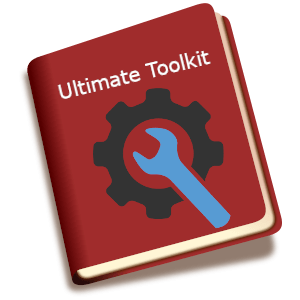 THE ULTIMATE TOOLKIT
Get FREE Access to Toolkit and Resources that we are using in Tutorialdeep that Every Professional Should Have! in one handy PDF.
Get the PDF