Are you looking to select a profitable niche for your blog?
There are thousands of blog niches ideas to start a blog. You need to choose a blog niche where you have more interest to easily write content and engage the audience. It can also give you more followers and easier to monetize.
Selecting a blog niche is a crucial step that decides the future success of your blog. Every blog niche has lots of competition and it's difficult to compete with the big names. But, if you put the right amount of effort into selecting the perfect niche, you can build an audience to earn passive income for your business.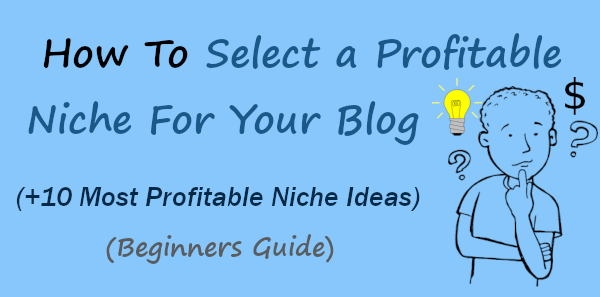 You should consider some things in mind before choosing the right niche for your blog. You should have enough knowledge on that niche, can engage the audience, build an audience, and have monetization opportunities.
In this post, you will learn why to select a niche and how to select a profitable niche blog. After that, you will learn how to create a niche blog and the 7 best blog niche ideas to easily select one.
What is Blog Niche?
A blog niche is a topic that bloggers want to write on. It is a single topic in which you write content to share with the audience. You can easily build your audience by creating more and more content each day. After that, you can promote products based on that single niche to earn money.
Every blog has a niche in which some blogs are based on niche while some are based on multiple niches. To become successful in blogging, you need to choose a specific niche and create content on that niche.
Specific niche blogs are the authority website that can be more popular on that single niche. It can help you gain a more and more targeted audience and earn passive income in long run. To select a profitable niche, I recommend you create a blog on a specific subject.
Why It is Important to Select a Profitable Niche for Your Blog
There is much reason behind that and a few top of them are given below:-
Easy to Build Reliable Audience:
When you choose a specific niche, you can give more value to your audience by creating in-depth articles. It gives you more credibility and people start following you to get more valuable content.
Help You Create Authority Website:
Authority blogs are websites whose content is based on a single niche. These websites are more trusted by experts, professionals, and search engines.
More Profitable with Targeted Audience:
You can easily build a more targeted audience when you create a blog on a single niche. A more targeted audience gives you more conversions and helps you easily generate more sales.
Easy to Monetize:
When you start building a more targeted audience, you can easily promote products based on that specific niche. After you select a profitable niche for your blog, you can easily monetize your blog and make money online for your business.
You Can Become Expert on That Niche:
By creating lots of content on a single niche, you can easily become a expert on that particular subject. People start asking questions to get solutions from you.
Gives Your Lots of Traffic:
Many bloggers complain of not getting traffic to their blogs. You can create single niche blogs to attracts more traffic and audience. You can generate lots of traffic by creating lots of content based on a particular subject.
Make it Easier to Build a Brand:
When you create a single niche website, you can easily build a brand by gaining more trust from people. Your name can become a brand that people remember when they think of that particular topic.
Easy to Engage Audience:
Single niche blogs can easily engage more audiences by creating specific content for their blog. People reach to your blog and find similar content that gives more engagement and helps you build more audience.
How to Select a Profitable Niche For Your Blog (In 4 Easy Steps)
Step
1

: Know Your Passion to Select a Profitable Niche

You need to know your passion before starting a blog for your business. Your passion decides the success of your blog. Think about the topic or your subject of your interest that have more knowledge on. Without having enough knowledge, you cannot able to write content and build an audience.

Suppose that if you have decided to start a blog on health topics. You like to be healthy by eating healthy foods with regular exercise to maintain your health. But, you don't have enough knowledge on that topic to write huge content in long run. That's going to be difficult for you to write a more focused topic.

At least, choose a niche where you have enough knowledge and can easily write in-depth articles. You must have serious passion and interest to enjoy every part of your blogging journey.
Step
2

: Check How Much Competition on That Niche

After getting your subject of interest, you need to find how much competition is in that niche. If the niche doesn't have enough competition, it cannot be the perfect niche to select for your blog. Because it may have a lack of audience and you cannot grow your blog on that topic.

You need to choose a topic that has more audience and people have more interest. More audience means more competition that isn't mean you cannot compete with them. You can use the Google Trendz tool to get recent trends and how much audience is there on that topic.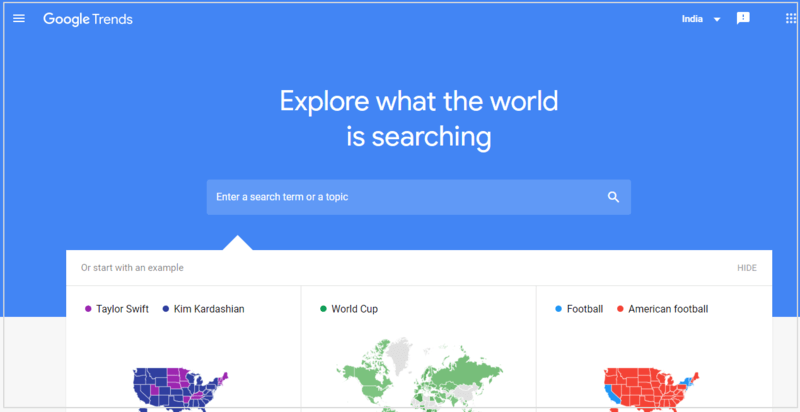 Don't treat your competition as a competition of your niche. You can also create quality articles to get an audience for your blog. More audience means there are more possibilities of getting traffic in the early days of your blog. you can easily gain an audience for your blog.
Try to be in touch with bloggers whose blogs are in a good position on your selected niche. See the positives they are doing to generate traffic and earn money for their business. Collaborate with them to grow your blog and gain more success.
Step
3

: How Will You Monetize Your Blog

You need to find a niche that you can also monetize after your start getting an audience. Money is not everything but you need to earn money to make your blog successful. Without making a dollar, you cannot say that you have started a successful blog or business.

There are many different ways to monetize your blog and make money online like placing ads, using affiliate marketing, selling eBooks, and more. You need to find out how can you monetize your blog. Is your blog is monetizable or not.

Will you be able to start doing affiliate marketing or you can create eBooks on that niche to sell on your blog. If you have decided to place ads to earn money, you need a lot of traffic to make a lot of money. There are many ways of making money and you just need to find out the potential of your blog.

People are willing to come to a blog for free and you need to generate conversions by attracting them. So, make sure your blog is profitable and can give you a good income.
Step
4

: Do Keyword Research to Get Keywords Ideas

After getting that your blog niche is monetizable, you need to start collecting lots of keywords on which you can keep creating content in long run. Unboxing ideas before starting a blog can help you easily focus on creating content. You can easily build an audience after collecting the keyword that can give you lots of traffic.

You can use the top keyword research tool like SEMrush that gives the accurate volume of traffic for the keywords. It has billions of keywords data that are updated regularly to give real results.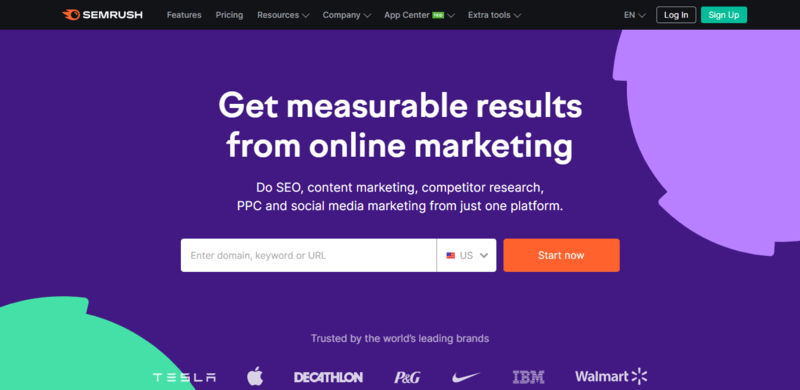 SEMrush tool also gives the competitor websites and the keywords they are using to create content and generate traffic. You can spy on their keywords to generate more traffic for your blog.
If you will create content without doing keyword research, you may end up without getting any audience for your blog. You need to find high-volume keywords with low competition to brings more traffic with less competition.
Find the specific niche keywords to create content. It doesn't mean you need 1000 keywords to start. You can start with only 10 keywords to create lots of content revolving around these keywords. After creating content, focus more on building an audience and monetizing your blog traffic.
Once you select a profitable niche and are ready with your blog niche, you can start creating your niche blog to make it live and start writing content. So, let's create your niche blog.
How to Create Your Niche Blog? (After you Select a Profitable Niche)
After you are clear with your blog niche, you can start creating your niche blog. To create your niche blog, you need to get three things as given below:
A Domain Name: It is the name of a niche blog (like my is tutorialdeep.com) that users can enter on browsers to visit your blog.
A Reliable Hosting: You need to choose a hosting where you can store your niche blog files and databases.
WordPress Blogging Platforms: WordPress is the #1 blogging platform and comes with every features to easily write and manage blog content.
If you are ready to create your niche blog today, you can read our post on how to start a blog on Bluehost. You will get Bluehost hosting with a 70% discount to start your niche blog at a very low price of $2.75/month. In addition to this, you will also get a free domain name, free SSL, Free CDN, Free Email Accounts, 24/7 Expert Support, and No-Risk 30-days Full Money Back Guarantee along with hosting.
Bluehost is the most reliable hosting recommended by WordPress. It also comes with a pre-installed latest version of WordPress to easily write and manage all your blog content.
---
Want to Start Your Niche Blog
Read My Guide on How to Start a Blog on Bluehost
---
Top 7 Most Profitable Blog Niche Ideas (Best Niche for Blogging)
Here is the list of the top 7 most profitable blog niche ideas to help you easily decide your niche:-
1. Fashion
If you are so stylish and fashion is your passion, you can choose to start a fashion blog. You can show your passion and dressing sense while running a fashion and earning money from it.
A blog can help you show your lifestyle with your audience while enjoying your dressing sense. You don't need to be a celebrity to show your fashion. If you have the quality and passion to upgrade your style each day, you can become a fashion, you can easily gain upgrade
After you build your audience, you can start promoting products based on fashion niche to start earning money from your blog.
2. Food
You don't need to be a professional chef to start sharing your recipes. If you are good at cooking, you can create a food blog to share your recipes with people online. When people are hungry, they really think of a recipe to eat something.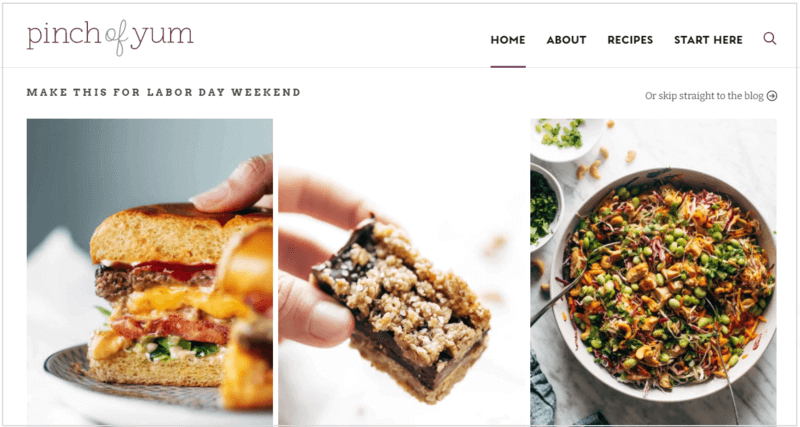 Food blogs are easier to gain audience as every people need recipes to create for loved ones. People always think of doing something different in recipes that should be delicious to eat. They need cooking tips to create healthy foods that are very tasty.
There are many options in food blogs to easily monetize your blog. Food blogs are trending and easier to build more audience for your blog. High-traffic blogs are easier to monetize and earn more online.
3. Travel
If you love traveling in the world, you can start your travel blog to share your experience with people online. You can say that your blog is sharing your personal experience about hotels, must-visit places, way of journey, and more.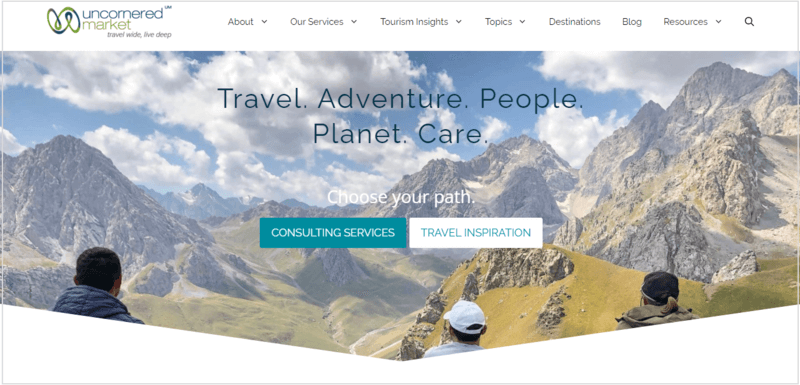 It has many monetization options like you can review hotels and travel ways to reach destinations. Many hotels and travel agencies can approach you to get positive reviews about their services. They are willing to pay you to advertise their services on your blog.
Traveling around the world is more fun and you visit beautiful places while earning money and popularity from your blog. You can become a travel expert to answer people's questions on how to reach this desitination, where they can stay, and what are the best locations to visits on that place.
4. Blogging
If you want to teach people how to start a blog, you can choose a blogging niche. It involves topics like why people have to start a blog on their niche. The blogging niche also involves teaching people the different ways of earning money online from a blog.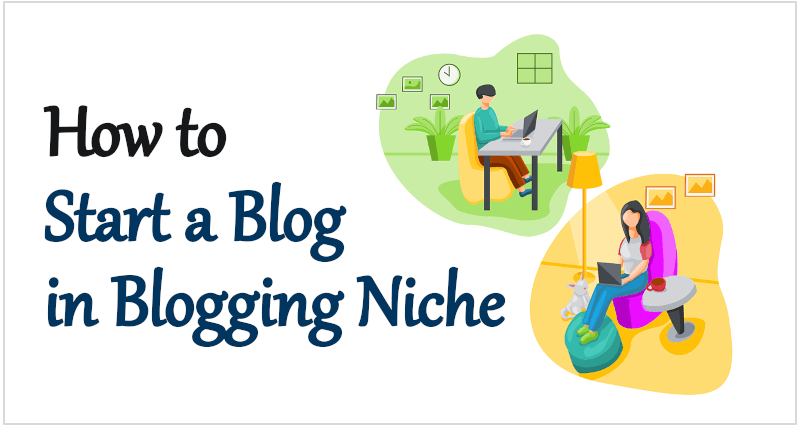 You can motivate people to start their blog and get incentives from hosting companies. When you have a large fan following to can also monetize your blog with other methods like placing ads, affiliate marketing, email marketing, selling eBooks, and more.
5. Finance
If you have an interest in personal finance, you can start a blog to share money-saving advice with people. The personal finance section is the most profitable sector where there is a high potential to earn money.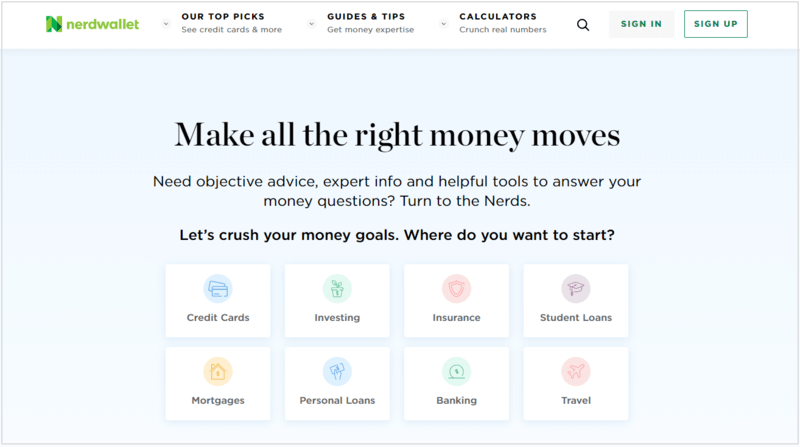 It is an evergreen niche and popular among bloggers as every business needs financial advice to become successful. If you are an expert in that field, you can share your expertise and help people to become financially educated.
You can help companies save money, reduce debt, create a budget, and grow more business. To monetize your blog by placing ads, review products, and share personal advice. Personal finance is the top keyword that gives a high CPC to earn more after placing ads.
6. Health and Fitness
If you have an interest in weight loss, fitness, yoga, gym, you can start your health and fitness blog to share tips with people. You can cover all the health-related topics and all fitness-related topics.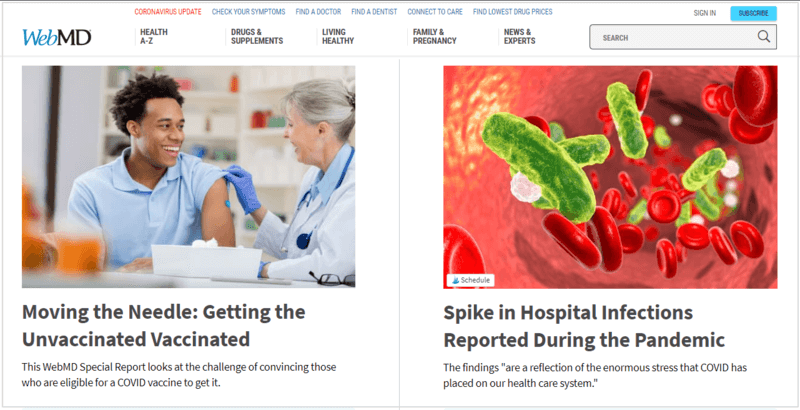 People are willing to learn how they can improve their health and stay healthy and fit. You can teach people to start exercise routines, maintain a diet chart to follow, and other tips. If you are an expert in that niche, you start your services and charge people for your valuable tips.
There are many monetization ways in the Health and Fitness niche like membership sites to learn exercises, reviews of health-related products, placings ads, and selling eBooks related to health and fitness tips.
You can also become a personal online trainer for people to help them stay healthy and fit
7. Photography
If you have knowledge of taking high-quality photos, editing, and other digital photography techniques. You can start a photography blog and create advanced digital photography tutorials to teach people.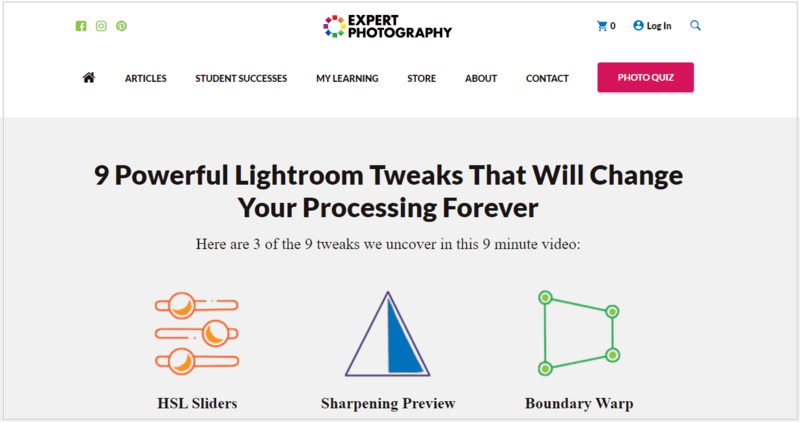 You can create step-by-step tutorials to create digital photographs. Peoples are willing to learn these techniques for free. This way you can show your passion for photography to people. It can help you to build your audience for your photography blog.
For photography experts, it can be a star-making chance to become famous among people. You can help people to learn different tools and get their dream jobs in digital photography.
There are many monetization options in digital photography. You can create membership sites to provides advanced tutorials to premium members of your blog. It has also several premium websites whose affiliate programs are available to join and earn money.
When you are able to bring more traffic to your photography blog, you can easily earn passive income by placing ads on your blog.
So, there may be huge possibilities for you to create any type of blog after knowing your passion. You can choose the best niche from the above list of choices.