SiteGround Hosting Discount Coupon
70% OFF SiteGround Hosting Discount Coupon
SiteGround is the WordPress highly recommended hosting provider. It can dramatically improve your site speed with free CDN, powerful caching, with 24/7 support. Get our 70% OFF SiteGround Coupon given in the below link to buy hosting.
To use this discount coupon, you have to click the link button given above. The discount code is added to the link and you have to just follow the below steps to buy a hosting plan.
How to Use Discount Coupon and Buy SiteGround Hosting
First of all, visit the SiteGround website.
You will find the three different hosting plans as given in the image below. We suggest you to buy the 'GrowBig' plan to get more features with the hosting. It provides free WP transfer, WordPress SuperCacher to speed up the website, advanced backup, and Free updates for your website.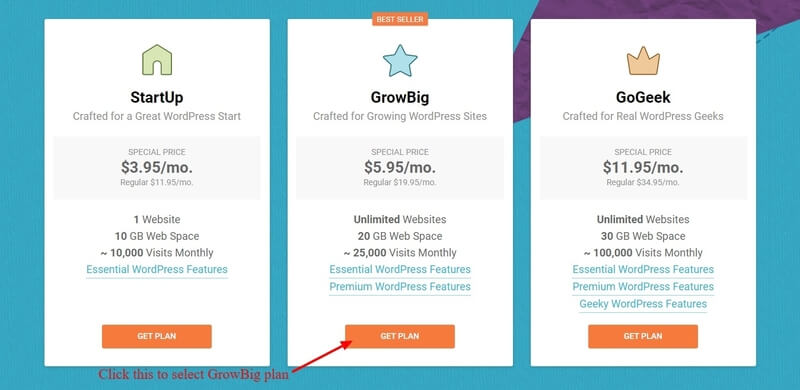 Click the button 'GET PLAN' to get the 'GrowBig' plan for hosting.
Proceed further to enter your domain name. If you already have a domain name, you can enter it in the input box by selecting 'I already have a Domain'. Otherwise, you can choose 'Register a Domain', if you want to get a FREE domain name.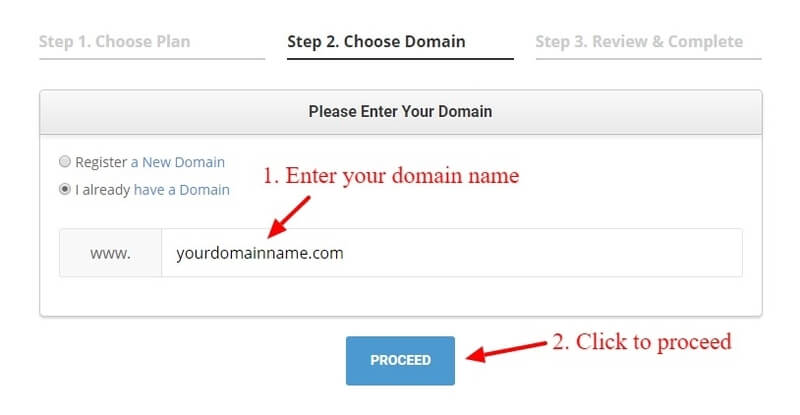 After you confirm with the domain name, you have to fill your account details. Fill email id and password for your SiteGround hosting account.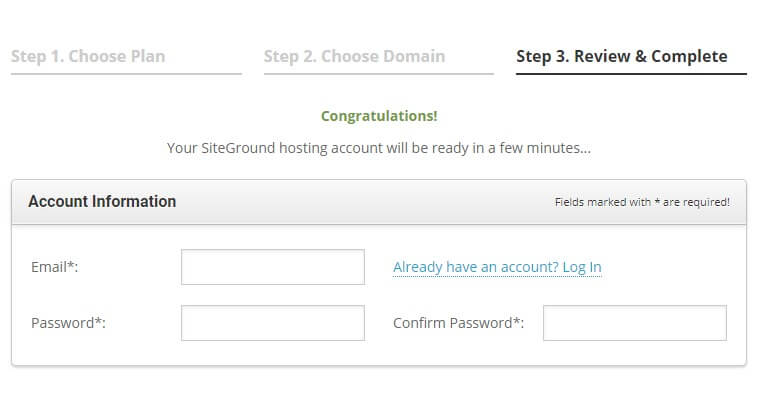 Next is the client information details where you have to provide your address details. Consider providing all the fields. However, the fields without start(*) marks are not required to fill to complete the form. Here, Company and VAT/Tax ID are not required to fill.
Enter your bank account card details in the form as given below. This is your payment information to make the payment for the hosting.

Select the checkboxes given in the image below to accept terms of services. Finally, click the 'PAY NOW' button to make the final payment and complete the purchase.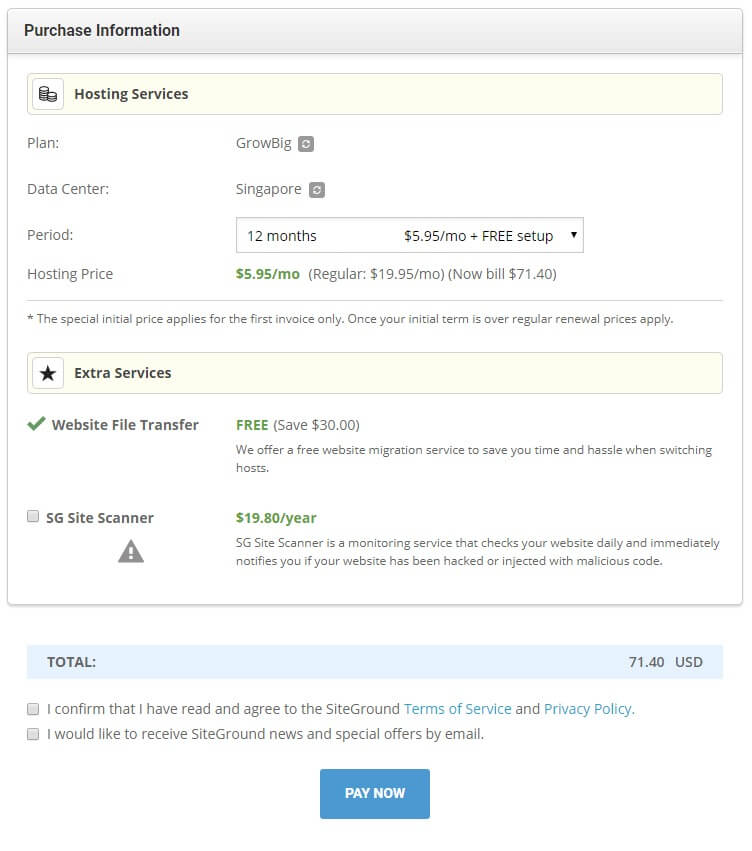 After you buy the hosting, they send all your hosting account details to your given email id. Your hosting is ready for you to start your website immediately.
I hope you find this discount coupon helpful to buy your hosting from SiteGround. If you have any queries regarding the discount coupon, please comment below.